Metal Fabrication & Machining
Temecula Precision has been providing high quality precision-machined parts that are manufactured to blueprint and delivered to customer's satisfaction for over 20 years. In that time we have produced parts for many different industries including, electronic, medical, cryogenic, automation, manufacturing, as well as tooling for aerospace and various other  applications.
Precision parts are manufactured at our robust facilities utilizing primarily HAAS C.N.C. Machining Centers,HAAS Lathes and Lagun manual mills, as well a large collection of industry related support equipment. Quality is insured by our Total Quality Management program an backed up by a full Q.C. department including a C.M.M.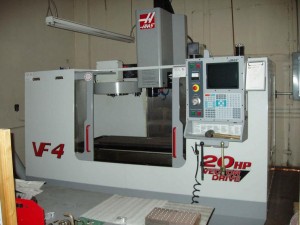 We would be pleased to review your drawings or other specifications, and offer you a prompt and competitive quote.