Finding the right Machine & Metal Fabrication Temecula:
Is the desire of anyone who wants to come up with the best products for industrial or other uses. This is because the quality efficiency and general usability of the machines and other metal products that you make depends on the fabrication process. It is the reason many people take a lot of time to decide the suitability of all the available fabrication companies in this area before they choose to use their services. If you have had problems identifying the best company, here are some of the fundamental considerations.

Machine & Metal Fabrication Temecula – Experience
Machine & metal fabrication Temecula companies that have offered these services for long are more likely to offer better services than those that
are just starting. Experts have often attributed this to the fact that during the course of their jobs, there are special skills that they learn which make them better every day.
You therefore can expect them to understand every unique thing about your fabrication needs and so, they will deliver exactly what you need. It however does not mean that you should only look for
companies that have decades of experience but looking for those with several years are enough.
You will notice that a company that offers machine & metal fabrication and which employs experienced employees is the best especially when you are looking for customized fabrication. Even though most clients have standard and similar ways through which they want you to fabricate metals and machine them, there is no disputing the fact that some situations call for totally customized products. In this case, you will want someone who has done this work for long enough to understand how to come up with the totally new patterns and designs without making you to end up with things that are not even close to what you need.
Machine & Metal Fabrication Temecula – Reliability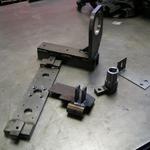 When it comes to machine & metal fabrication Temecula, you should seek an assurance that the company of your choice is one that you can rely on. For instance, you might want these products to be fabricated very fast. In this case, there is nothing that you will gain if the company takes longer than you need. Unless you are prepared to work outside the first plans, just ask them to tell you how long they are likely to take. This also depends on the other jobs that they are expected to work on before them can work on your order.
If you are thinking about the costs of machine & metal fabrication Temecula, it usually varies depending on the company that you choose. It might be good for you to ask for quotes from several companies before you finally make up your mind. However, you should not be consumed too much by the desire to spend less and forget about the quality of the fabrication services. Even though it is good to pay less, you will not benefit at all if you spend a few dollars less and end up with products you cannot use effectively.