At Temecula Precision personal interest is in machining and prototyping. We have professional Machinists on staff with 20+ years of proven industry experience. We offer precision C.N.C. Milling and C.N.C. Lathe capabilities, including precision Welding and Weldment /Sheet Metal services. We typically work with various materials ranging from Stainless Steels, Aluminum, high Performance Plastics, and exotic materials like Titanium. We have the experience to deal with it all.
Whether you have an idea on the back of a napkin that needs to be drawn up, a new product in development requiring fully dimensioned drawings for patent application, reverse engineering or simply have a product that you want modeled and rendered for marketing presentation; we can provide a complete set of drawings. We can also convert your old 2D CAD drawings into fully dimensioned 3D solid models all in Solid Works 2020. Our Total Quality Management Program includes a written procedural manual, product and material traceability certification, as well as critical process controls. We also offer a Quality Control department with calibrated tools traceable to NIST to ensure all product is 100% in tolerance from start to finish.
We now off Laser Engraving and Saw Cutting Services! Please contact our office for more details!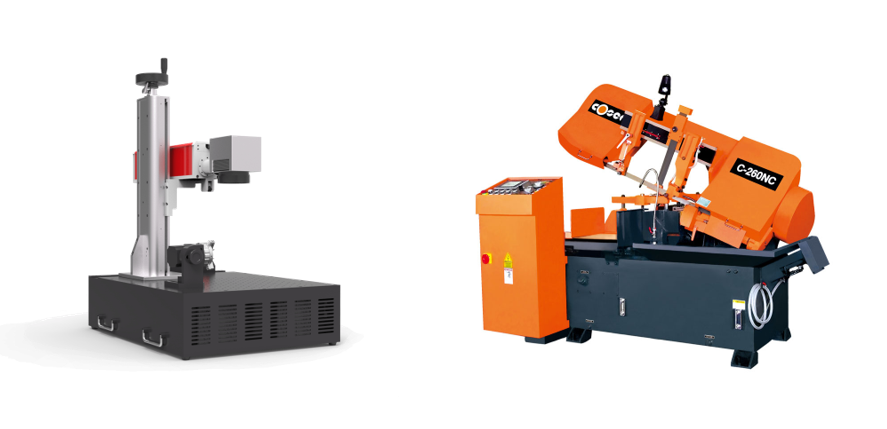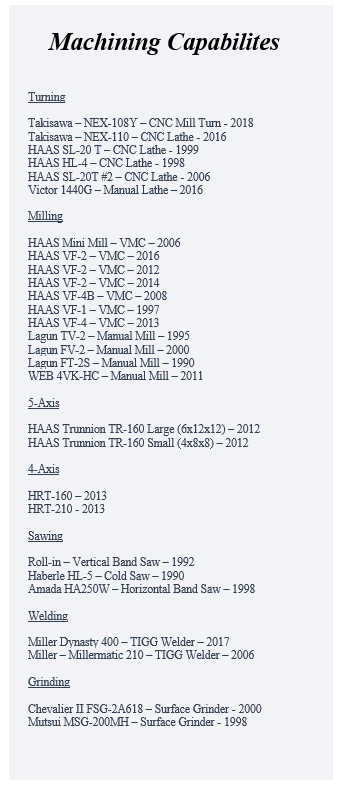 Inspection and Quality Control
Complete compliance to MIL-I-45208A inspection requirements
First article, in-process, and final inspection
Brown and Sharpe CMM
24 X 48 coordinate measuring machine
14 inch J and L comparator
Profilometer
CNC Milling and Turning
Shaft Work
Chucking Work
Castings
Forgings
Bar Stock
Torch cuts
Short and long run orders
Most types of materials
Precision Machining Services
Close tolerance machine parts and assemblies
Hydraulic components
Tooling for Aerospace components
Tooling for special machines
Precision CNC Machining