At Temecula Precision Fabrication, Inc. personal interest is in machining.
We have professional machinists on staff with 20+ years of proven industry experience. Our services include C.N.C. Milling, C.N.C. Turning, Welding and product assembly. TPF also fears no materials for any project needs. We have worked with all grades of

Stainless Steels, Aluminum, Plastics, and exotic materials such as Monel, Molybdenum, etc. We have the experience to deal with it all.

Does your project require special processes (plating, heat treat, etc.) ? Let us handle that for you as well! TPF has built a rigorous supply chain underneath its belt and is proud to be working with suppliers in the industry who have set the bar for quality product.

We now offer Laser Engraving and Saw Cutting Services! Please contact our office for more details!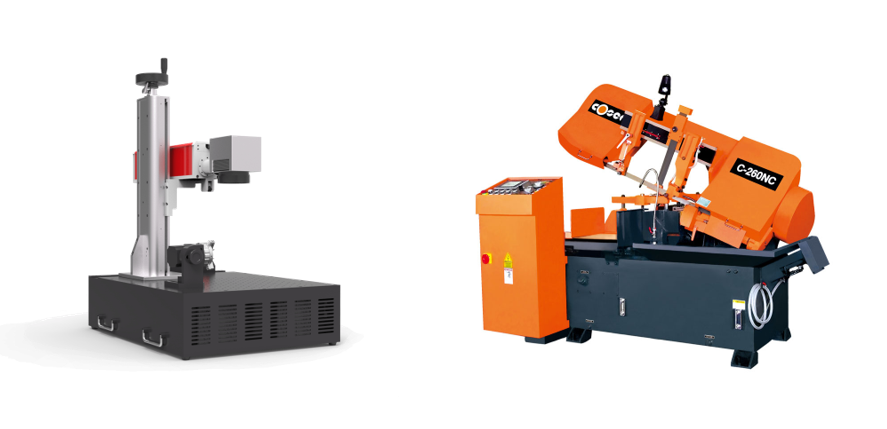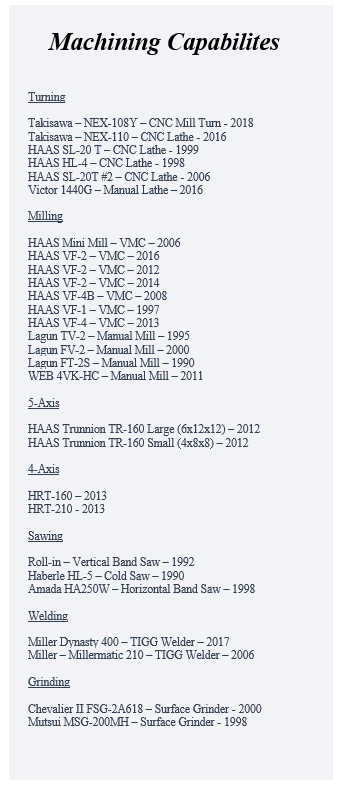 Inspection and Quality Control
AS9100/ISO 9001 Certified
Zeiss Contura CMM
Brown and Sharpe CMM
14 inch J and L Comparator
Starrett Comparator HE400
FARO Arm
Master 3DGage
CNC Milling and Turning
3, 4 & 5 axis CNC Mills
CNC Turning with live tooling.
Max travel on CNC Mills is 20″ x 50″
Max Diameter on CNC Lathes is 12″
Industries Served
Aerospace & Defense
Space
Medical
Cryogenic
R&D / Prototyping